Let M-H advise you in the field of a fiber optic cable duct.
Fiber optic cable tray
In complex infrastructures such as data centers and server rooms, keeping cabling manageable is of great importance. Optimization of cable management leads to higher uptime and reduces management costs. Within cable management, the cable support system to be used plays a key role and careful selection is therefore recommended.
Mulder-Hardenberg offers a high-quality solution of fiber optic cable ducts (YellowDuct® from Warren & Brown) that meets the needs of clients and installers with the highest requirements. Yellow Ducts® is a unique system for routing and protecting fiber optic cables between terminal equipment, patch panels and fiber optic splice boxes or frames. A flexible, modular system that is quick and easy to install, minimizing installation costs. In addition, the system is compatible with other systems through various adapters available. This makes it possible to expand existing installations and infrastructures.
Safety
These optical fiber cable trays are halogen-free and therefore hardly generate any smoke in the event of a fire. The Low Smoke – Zero Halogen (LSZH or LS0H) feature ensures that the gutters meet the strictest safety regulations. Mulder-Hardenberg specialists are happy to advise clients on this.
Sustainable
Unlike many other systems, this product does not contain cadmium or halogens. The gutters are made of Noryl and are fully recyclable (according to the cradle-to-cradle principle).
Advantages of fiber optic cable tray system:
Flexible and modular
Quick and easy to assemble
Low Smoke Zero Helogen
Fully recyclable
Good to combine with the DEFEM wire cable trays from Mulder-Hardenberg
UL 2024 certified.
Properties:
Available widths for fiber optic cable ducts: 30 – 600 mm
Available in yellow (default), orange (recommended for the redundant fiber optic network) and black (recommended for use with UTP 10 gigabyte copper)
Made of Noryl
Bending radius limitation, prevents breakage of the glass fibers
Complies with RoHS directives.
Tailored advice
Mulder-Hardenberg will, if desired, carry out an inspection, provide tailor-made advice and come up with a free design. Mulder-Hardenberg supplies additional high-quality ready-made products for simple and complex infrastructures in often demanding environments, such as data centers, server rooms or structured cabling projects. This YellowDuct® from Warren & Brown fiber optic cable trays are part of a broader set of solutions that Mulder-Hardenberg offers.
Contact contact and discover what else Mulder-Hardenberg can do for clients.
We're here to help!
Do you have questions or need more information? Then contact one of the specialists at Mulder-Hardenberg.
Contact us directly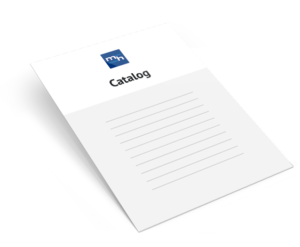 Download catalog
In this catalog you will find information regarding Optical Fibre & Copper Ducting - Raceway.

When you needThe Expert Approach
Customized integrated solutions for industrial automation and network infrastructure
Since 1927, Mulder-Hardenberg has been a partner for industrial automation and network infrastructures. Competent specialists combine consulting, engineering, delivery, installation and maintenance to realize tailor-made solutions for projects with a high degree of complexity. Mulder-Hardenberg excels in demanding user environments and has extensive experience in defense, marine, aerospace, automotive, (heavy) industrial, data center and server room applications.