The power of control
Cost savings and flexible, robust systems improve industrial wastewater treatment
Since 1999, AAQUA NV has specialized in the engineering and construction of various industrial wastewater treatment plants. Full process automation enables easy management. Remote monitoring allows AAQUA NV to continuously monitor and control the water treatment for optimal operation. In addition, they also provide service and support during use. To arrive at a technically and commercially good solution, the Opto22 PAC controller systems were selected and the correct configuration was arrived at together with Mulder-Hardenberg.
Wij helpen je graag verder!
Heb je vragen of meer informatie nodig? Neem dan contact op met één van de specialisten van Mulder-Hardenberg.
Neem direct contact op
The challenge
Companies in the industry often try to cut costs at the automation level. Particularly in smaller companies, remote monitoring, extensive SCADA and more complex control algorithms are the first features to be saved. AAQUA NV decided to take a different approach, looking for ways to cut costs while still delivering robust automated systems.
This approach would bring more value to customers and differentiate the company in its field. Between 1999 and 2005, AAQUA NV has developed systems using micro-PLCs, such as Siemens, Mitsubishi and Omron PLCs, often with the help of an external subcontractor. In 2005 AAQUA NV decided to offer the automation itself. A small company at the time, AAQUA only had six people, none of them automation engineers. AAQUA was looking for an automation system that was Ethernet-based, flexible, reliable, remote access and easy to learn.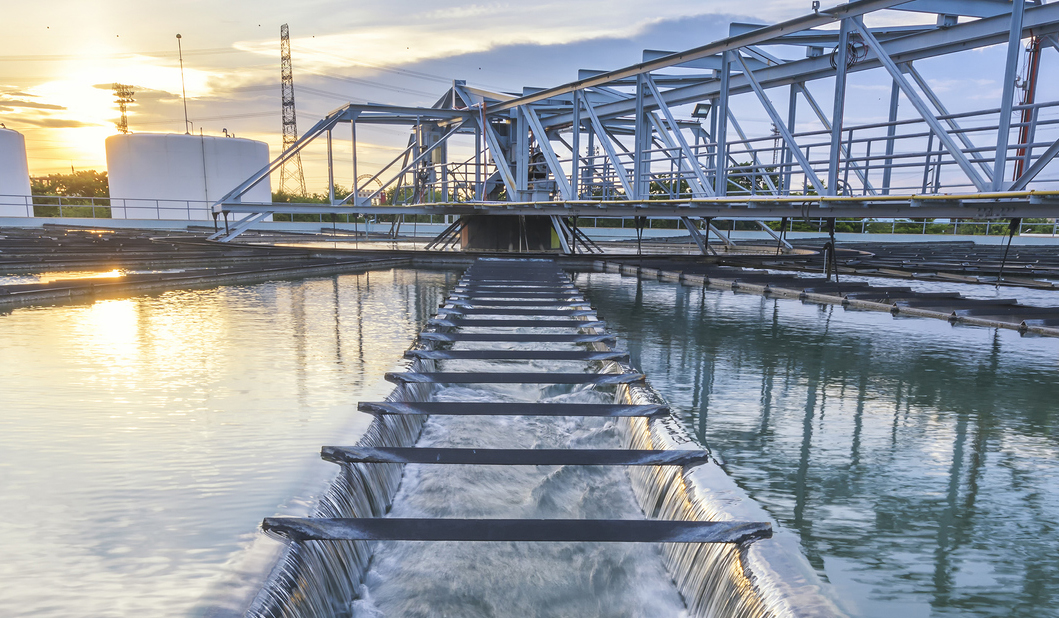 The solution
Mulder-Hardenberg has found the solutions for the wishes of AAQUA NV. The AAQUA system logs all key parameters and creates trends for all key issues in monitoring an industrial wastewater system, including influent streams, oxygen levels, pH and redox (oxidation-reduction) reactions. Trending provides the data AAQUA needs to efficiently analyse and adapt systems. In some cases, the SNAP PAC controller is programmed to send emails directly to the customers for information or action. Since the SNAP PAC controller communicates natively via Modbus/TCP, the system is integrated with other equipment used in wastewater treatment, such as Danfoss drives but also from Siemens or Endress & Hauser. Remote System Access – All AAQUA NV installations are connected to the internet, primarily for remote access and configuration. By accessing their systems remotely using TeamViewer or IXON, the company can assist customers over the phone while avoiding unnecessary transportation costs and time.
The implementation
AAQUA NV knew another automation company that had worked with Opto 22 solutions and they recommended the robustness of the system. The actual meeting with Opto22, in this case its BeNeLux distributor Mulder-Hardenberg, took place at a trade fair. Opto 22 SNAP PAC controllers were based on Ethernet and provided a simple method of remote monitoring. They also saw that Opto 22 has a good reputation for supporting legacy products and offering end-of-life solutions.
The SNAP PAC system seemed easy to learn, but there were no training centers near the AAQUA NV site in Belgium. The Opto manuals and website were a good starting point and they found that setting up a basic system was not difficult.
The result
AAQUA's ability to save their customers money while providing a reliable automated wastewater treatment system sets them apart from others in their field. Their flexible systems provide real value to slaughterhouses and a host of other industries that need to process wastewater. Looking to the future, AAQUA NV plans to explore the possibilities with Opto 22's groov EPIC® controllers, which provide real-time control plus data processing, connectivity and visualization in an industrial package. The EPIC's built-in IIoT technologies, including Node-RED and Ignition Edge, provide new ways to remotely access systems, move and analyse data, making wastewater treatment even more effective and efficient.